As of January 1, 2016, Mary Stazi became majority owner of The Computing Center and its Chief Executive Officer (CEO). At the bottom of this post is our complete news release. Mary came to company in 1986 as one of the company's sales people. This was when we were located in Lansing Village Place in front of Pyramid Mall and desktop computers were sold mostly via retail. She advanced as the company grew becoming expert in network design, product offerings, licensing, and business operations. Mary have been operating President since 2004.
As CEO and majority shareholder, Mary intends for the company to apply for and gain a NYS Women Owned Business (WBE) designation. There are not many technology companies that are women owned which have our great depth of technical and business expertise and experience. The WBE designation will allow The Computing Center to better leverage computer manufacturer and distributer programs for all our clients. It will also allow us to better serve public sector and other clients which may have WBE and MWBE requirments.
Mary has served on the board of the national Ingram-Micro Trust-X Alliance (formerly VentureTech Network), a group of over 350 value added resellers primarily serving small and mid-sized clients. Locally, she currently serves on the Tompkins County Chamber of Commerce Board of Directors, the board and executive committee of the Workforce Investment Board (WIB) and has been a board member of the Community Arts Partnership and other not-for-profits.
Rose Christofferson, our Service Manager since 1991 is now a Vice-President of the Company and a member of The Computing Center's Board of Directors. Rose manages all our technicians and engineers coordinating closely with our service clients to provide everyone with timely service and support.
Region's Leading Computer Hardware, Software and Networking Services Provider Now Operating as
Women-Owned Business
New CEO and Vice President
Ithaca NY - January 20, 2016 - In operation since 1978, The Computing Center, located in the Cornell Business and Technology Park, near the Ithaca Tompkins Regional Airport, enters the New Year with significant news regarding it's ownership and senior leadership.
Effective January 1st of this year Mary Stazi began as the new Chief Executive Officer (CEO) and the company's majority shareholder.
Stazi has been President since January 2004 and has worked for the company for almost 30 years. The new ownership will allow the company to qualify as a New York State Women Owned Business (WBE). Rose Christofferson, long-time Service Manager, with the company since 1991, was named Vice President as well on January 1st.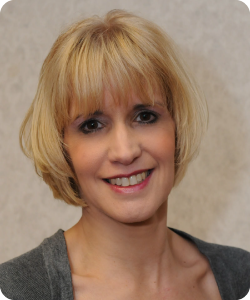 Rose Christofferson
Mary Stazi
Federal and State certifications as a WBE will be forthcoming, now that the change is official. The Computing Center Founder, Larry Baum will maintain a minority ownership and remain with the company.
"It is with great pride that we are able to take these next steps with our company. We have a long history in Ithaca and Central New York, and have been able to grow and shape our own future over the years. I would like to thank to Larry for his mentorship, as he has been a key component to our business' success. I am looking forward to leading the company's next chapter with our dynamic team of professionals, in this ever-changing IT industry," stated Stazi.
The Computing Center is a full service computer sales and services company. The company provides products from major computer and software manufacturers and delivers services ranging from equipment repairs to full systems consulting and managnement using state-of-the-art tools. Its staff of 19 includes systems architects, network engineers, developers and repai technicans. Clients include Central New York's premier educational, financial, and healthcare institutions as well as many small and medium business and organizations. For more information on The Computing Center can be found at its website www.compcenter.com, including a comprehensive timeline of the company's history in Tompkins County with over 38 years in operation.
The Computing Center, 15 Thornwood Drive, Ithaca, NY 14850